Four times better filtration than a HEPA-approved rate, remove 94-100% of harmful viruses, molds, and bacteria from the air you breathe.

Our heavy duty commercial-grade gas and odor filter eliminates most gases. Enjoy clean fresh air up to 365 days each year.

Now available for your home and office. Currently used in hospitals, medical clean rooms, government buildings, and military applications.
See how the dust and microbes are removed from your air...
A 7-Stage Pre-Filter
Stage 1 - Poly Propylene Mesh: Large particle collector of dust, hair and lint
Stage 2 - Anti-Microbial: Inhibits bacterial growth in filter
Stage 3 - Zeolite Pellets: VOC/Gas Adsorbent.
Stage 4 - Carbon Pellets: VOC/Gas Adsorbent.
Stage 5 - Potassium Permanganate: VOC/Gas Oxidizer
Stage 6 - Anti-Microbial: Inhibits bacterial growth in filter
Stage 7 - Poly Propylene Mesh: Large particle collector of dust, hair and lint

B 360º Air Intake
Allows placement anywhere, assuring full room treatment

C Dual Air Intake Blower (not in view)
Drives a consistent volume of air and provides ultra-quiet operation

D Sealed Filtration Chamber (not in view)
All incoming air is treated in a 100% sealed chamber

E DFS Germicidal Technology
Stage 8 - Captures dust, mold, pollen, dust mite, dander
and removes up to 100% of these captured contaminants

F Disinfecting Filtration System ( Main Filter )
Stage 9 - Better than 99.99% particle reduction at 0.3 micron
4 times better loading capacity than HEPA approved rate
Traps microorganisms and inhibits growth through
microbiostasis condition

G Electronic Control Panel
light Indicates when to replace main filter
Bio-monitor light shows DFS Germ Control is
working efficiently
Convenient 3-speed control
Low speed ultra-quiet air flow control

H Clean Fresh Air 365 days a year
How efficient is your air purification system?

FEATURES

Particle efficiency - 99.99% at 0.007 micron


9-stage VOC adsorption filter for heavy
removal of harmful gases and odors

This revolutionary technology reduces
bioburden and inhibits microorganism
growth through Microbiostasis condition
Independently tested and verified to
guarantee better than HEPA efficiency

CE, UL, CSA and ISO listed

SPECIFICATIONS

Dimensions (inches) 15 w x 16 d x 27 h

Weight 36lbs (16.3kg)

| | | | |
| --- | --- | --- | --- |
| | High | Med | Low |
| Power Consumption (Watts) | 125 | 75 | 65 |
| CFM (Cubic Feet/Minute) | 200 | 125 | 85 |
| Operation noise (dB) | 58 | 51 | 45 |
Question: Do the AIR purifiers that you purchase from us protect against the COVID-19 Coronavirus?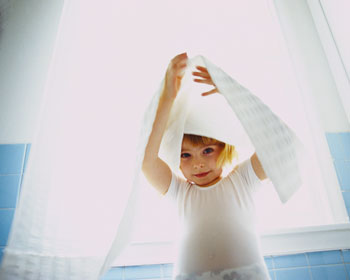 According to our manufacturer, viruses like the COVID-19 Coronavirus are TOO LARGE to pass through these proprietary air filters. Here is what our supplier had to say...
We know from published information that the COVID-19 Coronavirus is in the range of .08 to 1.6 micron in size. Our proprietary Disinfecting Filtration System technology is tested to be 99.99% efficient at removing particles that are .007 micron. There is no doubt that using our products with DFS technology can help mitigate the risk of the virus spreading.**
To verify, according to Mayo Clinic, "the coronavirus is about 0.12 microns in diameter and N95 (masks) protect down to 0.1 microns, with 95% efficiency, which is where it gets its name."
UPDATE: Currently, we only have enough new air purifiers in stock for a few more customers but if you order one or more units today, you can save up to $150 off of the $1499.00 per unit MSRP. While supplies last.
Here's how to order your air purifier
and replacement filters today...
To order one or more of these air purifiers for your home or office, call or email us today.
You can also pay by credit card or electronic check by phone or online. To learn more, call or contact as us by email today.
Our office can deliver or ship your system directly to your door for no extra fee (while supplies last).